Radiolink Plus /ATEX & IECEx
[SP-RLP Series]

IC Infrared Camera
[IC-Series]

PiCUS 3 Sonic Tomograph
[PiCUS-3]

IML-RESI PD-Series
[IML-PDSeries]

Pulsar NoisePen
[PUL-NoisePen]

Profoscope /Profoscope +
[PCQ-PROFO]

BM21 Moisture Indicator
[TRT-BM21]
Page: 2, Total 2 Page(s)
1 2

Nomis Seismographs, Inc.


NOMIS Seismographs has been recognized world wide as a leading manufacturer of seismic monitoring equipment for the construction, mining, quarrying and demolition fields since 1982.


Paint Test Equipment
Paint Test Equipment is a global leader in the manufacture of specialist test equipment specifically for the industrial painting and coating industries for the protection of steel assets from corrosion, mainly in the oil, renewables and steel construction sectors.

Proceq


Proceq SA is committed to the manufacturing of quality nondestructive portable testing instruments for concrete properties and structural parameters, metal hardness and paper roll hardness.

Pulsar Instruments Plc
Pulsar Instruments Plc, founded in 1969, has had 40 years of experience in the noise measurement solutions, providing compliant, common sense, practical solutions for Industrial and other Noise Measurement applications via our world wide distribution network.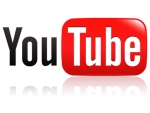 Straightpoint Ltd.
Straightpoint is the international standard for lifting projects; supplying load link load cells, dynamometers, load shackles, provided cabled or wireless (telemetry), crane scales, center of gravity and data logging systems.






Trotec
The Trotec Group is one of the leading German manufacturers of professional complete solutions in the following fields: Condition Monitoring, Condition Control, Condition Management and Healthy Living and Working Conditions.

Troxler
Since 1958, Troxler has been dedicated to developing, manufacturing, and servicing precision quality control measurement equipment, including nuclear gauges, gyratory compactors and asphalt ignition ovens.

Zehntner
The Zehntner brand has been standing for Swiss made high quality electronic and physical measuring and testing instruments for decades.